Schwind distributor and provider of technical support for Schwind refractive and Sciton aesthetic lasers.

Ionia Medical was founded in 2001 by Arthur and Julie Ioanides with the scope of supplying and supporting refractive laser systems from Schwind eye-tech-solutions. Our company is built on the previous 5 years' experience spent servicing Schwind Keratom lasers as well as many other ophthalmic and optometric devices.
The name Ionia Medical was inspired by our Greek heritage and a play on our Surname with our logo featuring Pegasus, a mythical winged Greek Stallion to embody our strength and agility.
In 2003 Ionia Medical was approached by Sciton Inc. to distribute their aesthetic laser system and to date, we have installed over 120 units throughout Australia and New Zealand. Today we continue to specialise on the fine products from Schwind and Sciton, and with two full-time service engineers supporting our clients, we have built a very strong reputation for excellent after-sales service.
Fundamental in building this reputation are the technically excellent devices we represent and the teams of highly skilled and talented people behind them.
23.10.2021
Australasian Society of Cataract and Refractive Surgeons conference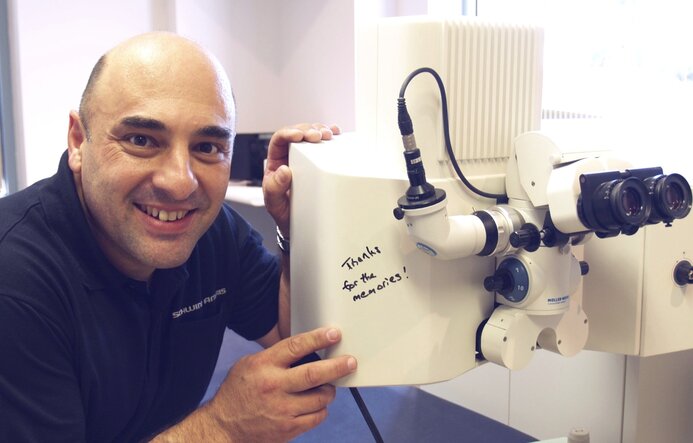 Retiring ESIRIS being replaced with AMARIS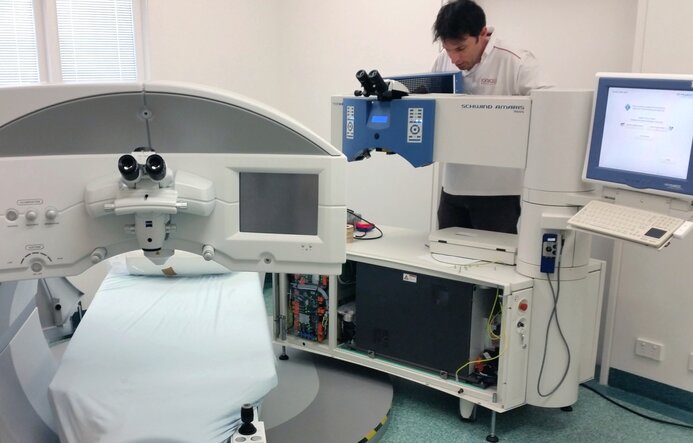 Very first AMARIS + VisuMAX configuration, Focus Eye Sydney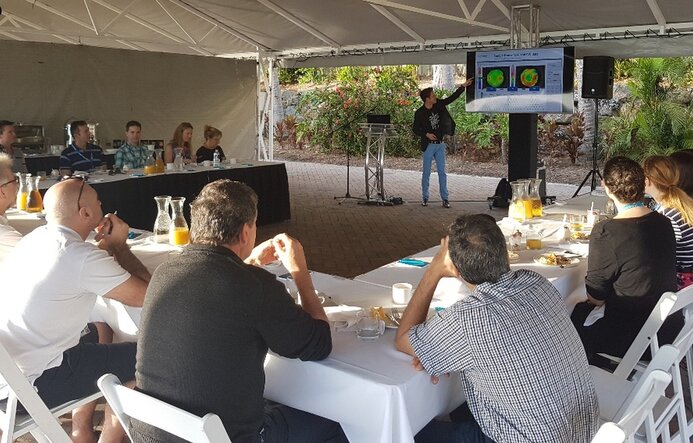 Tobias Ewering presenting at AUSCRS on Hamilton Island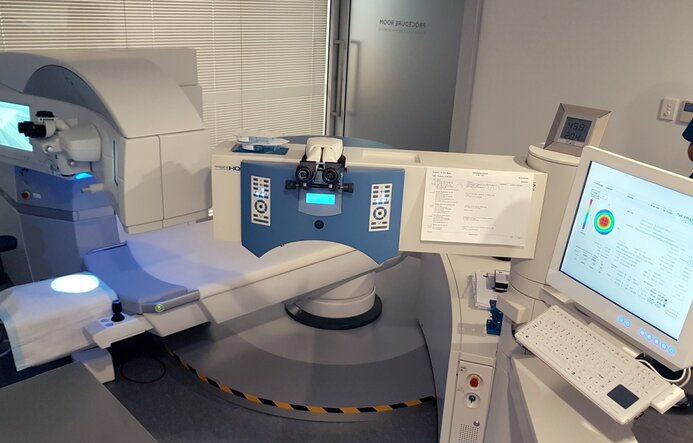 Second of seven AMARIS + VisuMAX configurations in Australia